TechCello offers an end to end SaaS Life Cycle Management Solution, which can be used as a SaaS Development Framework to design, develop and manage the operations of your SaaS product. TechCello is a tested and proven SaaS Multi Tenant Framework built exclusively to meet the typical SaaS needs of your business and product.
TechCello offers more than 30+ modules covering all the basic engineering blocks and operational modules. Using TechCello ISVs can simply focus on building product functionalities, and TechCello can take care of the rest. Apart from saving significant amount of cost, ISVs precious time can be well spent on differentiating their product from competitors through unique product features.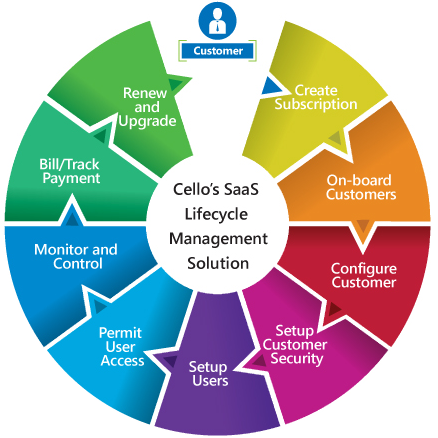 Techcello offers a wide range of SaaS building blocks that can help in building and managing SaaS multi tenant applications. Techcello's framework is designed with multi-tenant best practices and can work in a plug and play model so that integration can be extremely simple. ISVs get the flexibility to determine which modules to consume. Our plug and play architecture allows even existing products (SaaS or non-SaaS) to leverage Cello modules.
Cello is available in the form of APIs and libraries, which can be deployed along with your product. Developers can simply consume Techcello by invoking the required APIs to develop the business solution. Both the business solution and cello libraries/APIs can together be deployed in any cloud, including public, private and hybrid clouds. ISVs planning to operate on hybrid business model (SaaS and on-premise) can very well deploy Techcello as on-premise solutions.