The Disruptive Power of Small
MVPs are an efficient product line and also the smallest to complete the build/measure/learn loop while employing minimal resources and engineering capabilities. The greatest goal of an MVP is to validate the viability and reach of a product, to test hypothesis about market needs and to make adjustments accordingly. It helps to accelerate decision-making and enhance productivity and agility while minimizing cost and mitigating risk. With Techcello, you can achieve these goals with ease, drive revenue, and improve time-to-market.
Use Case
If you were planning to build an MVP for your SaaS product, you would be looking at ways to accelerate your time-to-market and decrease your cost. At the same time, you would like to build your product with quality using state of art architecture such as, microservices and cloud model for deployment. You also would want your product to implement all the best practices to provide best quality and maintainability.
If you were starting the development without a framework like Techcello, you would need to develop your first line of domain specific code, which may result in the following cumbersome steps: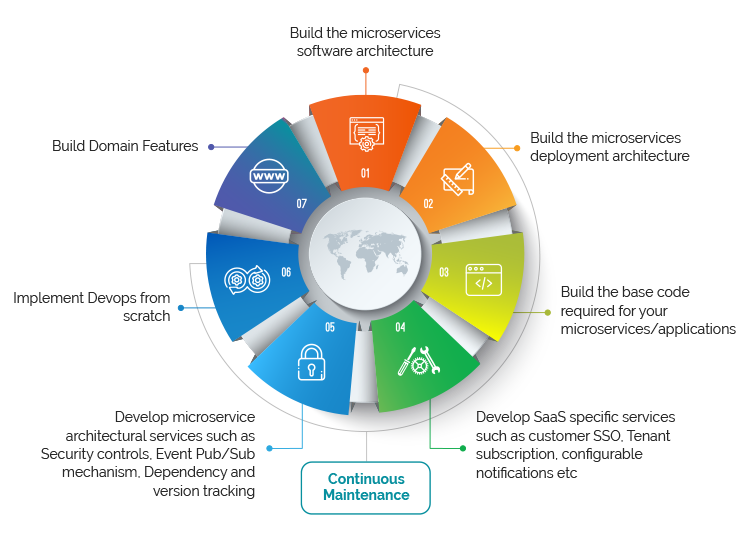 As you can see it take significant time, cost and expertise to do these activities. In addition, these components have no connection to your business and this is common for any SaaS company. This does not stop with building, you need to keep maintaining, bug fixing and enhancing these components at additional cost and effort which is going to diverge your focus from building your business specific features. With Techcello this entire equation becomes like the following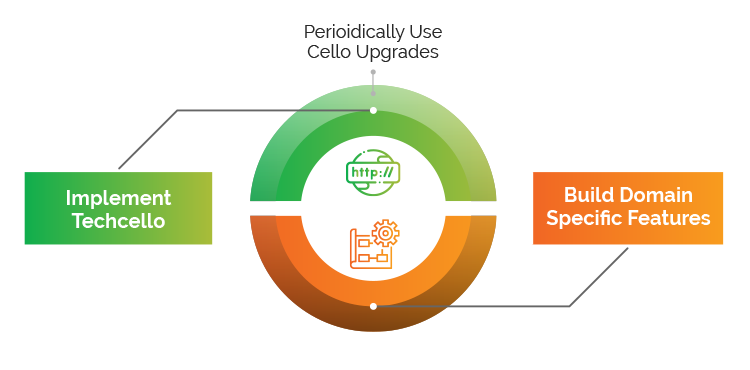 Techcello provides an exponential jumpstart to build your application. Additionally it provides a strong time tested foundation on top of which you can keep building your features without worry. In the future, Techcello offers even more benefits because you do not have the need to maintain the features and components, which are not specific to your domain. You can upgrade to latest versions of Techcello periodically to benefit from the new industry advancements.